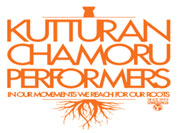 Glendora Kutturan Chamoru Performers (KCP) established in 1993, is an award-winning Chamoru dance ensemble dedicated to providing quality "tuition free" cultural dance workshops for children and adults of all ages and levels taught by passionate instructors who truly enjoy sharing their knowledge of the Chamoru culture and heritage. Participants are taught Chamoru dance by learning the language and legends of the Chamoru heritage.
buy me a boat lyrics
http://ultimatetrainingcentre.com.au/workout_entries/pushups KCP dance classes consist of a proper warm-up, across the floor progressions, Chamoru dance technique, in-language singing/chanting, strengthening exercises and a cumulative dance routine which is performed throughout the year. In every class, all dancers will have the opportunity to practice individually with experienced lead dancers as well as with the group. Dancers learn in a positive, comfortable, family oriented environment. They are taught confidence, listening skills, dance etiquette and mutual respect for one another.
Unique to KCP, our dancers have the opportunity to perform with a live-band. If you are a singer, play an instrument or would like to learn, we are accepting volunteer band members. The KCP band rehearsals coincide with dance classes.
Join us for Chamoru dance, song, chant and music every Sunday from 2-5pm at Homeland Cultural Center, 1321 E Anaheim Street, Long Beach, CA. KCP classes run from February through December annually.
glancingly Annual performances include:
Guam Visitor's Bureau, LA Times Travel Show (January)
Che'lu Chamorro Cultural Festival, San Diego (March)
Aquarium of the Pacific, Long Beach (June)
Congressional Guam Liberation, Wash D.C. (July)
Guam Society of America Liberation, Virginia (July)
PICOC, Huntington Beach (September)
PIFA San Diego, Ski Beach (September)
Irvine Global Village, Bill Barber Park, Irvine (September)
CIHA Holiday Luncheon, Good Samaritan Hospital (December)
To inquire about classes: email info@KutturanChamoru.org or call 562-972-0969.